... about your versions of my
"Pearl Cluster Necklace" Tutorial.
Firstly, let me say thankyou! The responses from the tutorial have been very flattering and I have been really chuffed to see it appear on
Pinterest
(and then get pinned and re-pinned again) and also the fabulous
Beading Gem blog
... and at each and every location, I have appreciated every comment, and especially your emails and pictures.
There are so many tutorials and versions of how to make such style of necklace, so whilst I was putting the tutorial together, I did not think that showing people how to make this "my way" would have as much of an impact as it has done.
so, again
thank you
... and moreso I need to give massive thanks to the creative people who sent me pictures of their interpretations. I knew that it would be a design that could be adapted to use different beads in different types, colours and sizes - and to see necklaces with a different flair really have made me grin like a cheshire cat ... and so much so, I want to share a few of my favourites with you too.
Firstly ... the first one that came in to fruitition, by the very talented Aster Sadler. She must have made this within days of the tutorial first being released. Absolutely gorgeous colour combination.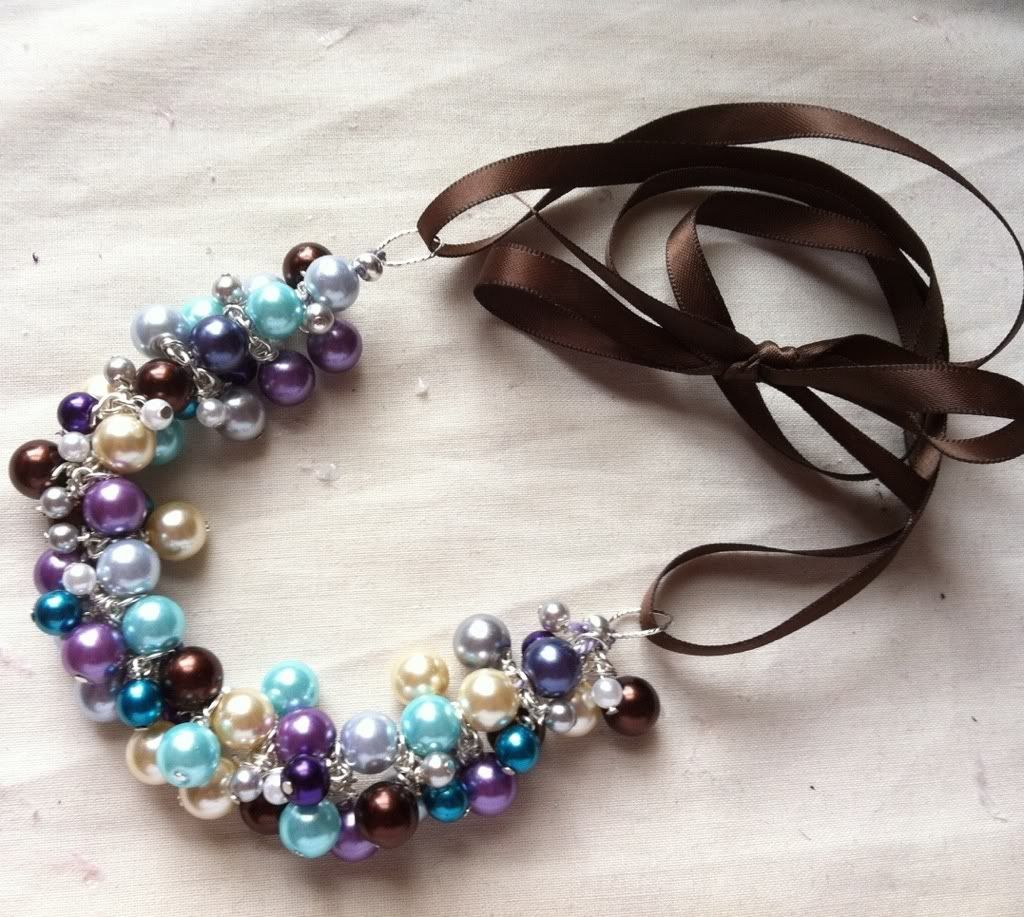 The next one of my favourties comes from Dorisanne Higgins - Mixing Pearly creams with Gold has given the neckalce such a luxourious style, and also shows how great the design can be for a bride. I also love especially how she reduced the size of the beads at each end.
And finally on to one that shows how fabulous it is to use your bead soup!
From Ruth Duck at Pintail Jewellery ... Doncha just wanna get your hands in there and touch each different bead?!
Here is another one from Jo, she is a member of the
BeadBuddies Forum
where I posted the tutorial. I was so happy to see a design using cubed beads.
So, I hope you like them. I hope to see more and more of what people do with the
tutorial!