I hate reading blogs where they start

"oh it's been so long since I last posted …"

but this time I find it's me that has so say that, and I am so sorry!!
As some of you know, OH and I have been building a house here in Germany and it's come with challenges (FYI German efficiency is a MYTH!) It came with delays upon delays. Also having a landlord who would not let us extend our notice period, meant that we had to move into temporary accommodation until the house was ready. We thought at that point, 6 weeks max … but it got longer and longer and ended up being just over 4 months in total. All of our personal things were put into storage, including my crafts and jewellery making things – and we have been living with just the basic requirements and the TV.
Life also brought upon us a surprise in the form of a pregnancy.
J
I've had all the usual suspects of symptoms, but now I've just reached over the half way point. We know that we are going to have a little boy (also to be known in the future as the best goalkeeper England will ever have!) he's healthy and growing in all the right ways and we are so happy to be starting a family.
Well a few weeks ago now – we moved into our little house, and this week we have really started to feel like we're at home. New furniture is on order. We have the cat back. The kitchen is almost finished. Not every room has lights, but the critical ones do. Boxes are no way near unpacked, but the main ones are and the others can be done in time, and we no longer living amongst too much chaos! Thankfully.
So, what do I do to create chaos? I bring out the beads … !
I feel like a kid in a candystore. There's been so much that I have been missing out on, creative urges have just had to be suppressed for the past few months so now I've come back to it all – it's typical that I don't know where to start.
I want to make jewellery, beaded beads, more cluster necklaces as I had some wonderful designs in my head in the past few months, I also want to sew, make iphone pouches, curtains for the house, and now there will be stuff I want to make for the babys room, like button pictures and bright curtains … where to start?
Nobody knows! I'll start by making a mess probably.
I also needed to blog on here, catch up with you all, catch up with my friends and crafty peeps on craftpimp, beadbuddies and crafteroo forums. I've missed those nutters!
I've reopened last night my Etsy shop, relisted some of the deactivated items, I will have to list some new things that never got listed on Etsy in the first place! (crazy I know!)
There have also been some great creative items made by the Craft Pimp Team in the months that I have been away – so after spending hours on Etsy window shopping yesterday, I selected my favourite items and put them into a Treasury. Click here to see. I'll probably spend a fair feb more hours on Etsy.
Well, to start it off – and to celebrate being back online and back to reality ag
ain – I'm going to give you all a 20% discount on ANYTHING in my Etsy shop! YES, ANYTHING!
COUPON CODE " BACKONLINE20 "
This will go on for another month I'd say, as I'll be adding new things frequently to keep you coming back to look for more! *evil laugh!* as I have found things that have never been listed on Etsy before, and they're going to be added too.
Here's a sneak peek of two things that are currently listed …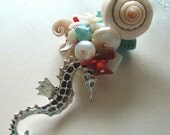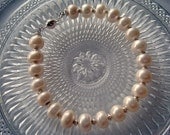 Love to you all for such great support!